What is Google Search Console?
Google Search Console used to be called Google Webmaster Tools. Basically it shows you how your website is performing from Google's perspective. This makes it a very useful tool to improve your site ultimately so it can rank better on Google.
This only shows you Google's perspective. That's important. It's not the complete picture. It's a large part of the picture (given that Google has such a giant share of the market), but it doesn't give you data from Bing or Facebook or Twitter or anything else. That might seem obvious, but it's worth saying.
What Google Search Console does is show you:
what searches your site has shown up for
what pages are ranking for searches and in what position
what pages are in Google's index
if there are any indexing issues there (like crappy structured data, problems with redirects or even missing pages, also known as 404s)
your site speed and if there are any pages that are particularly slow
a list of links to your site, both internal and external.
If you want to get started with SEO (which you should), I recommend mastering Google Search Console as your first step. This is what we're going to do now.
How to navigate Google Search Console
Google Search Console is actually quite easy to navigate. It doesn't have nearly as many reports as Google Analytics.
URL Inspection
When you publish a new page, head over to the URL Inspection tool, enter the new page's URL and request it for indexing.
Once a page is in Google's index, you'll be able to see if there are any issues with it. This is a very useful diagnosing tool.
Performance
In the Performance section you get to see how your website has done in Google search. There are four metrics you can get data on:
Clicks (how many people clicked to a page on your site from Google)
Impressions (how many times a page on your website showed up for a search, no matter in what position)
Click-through rate or CTR (the percentage of clicks divided by impressions)
Average position (the average position in the search engine ranking page—or SERP—that your page was at)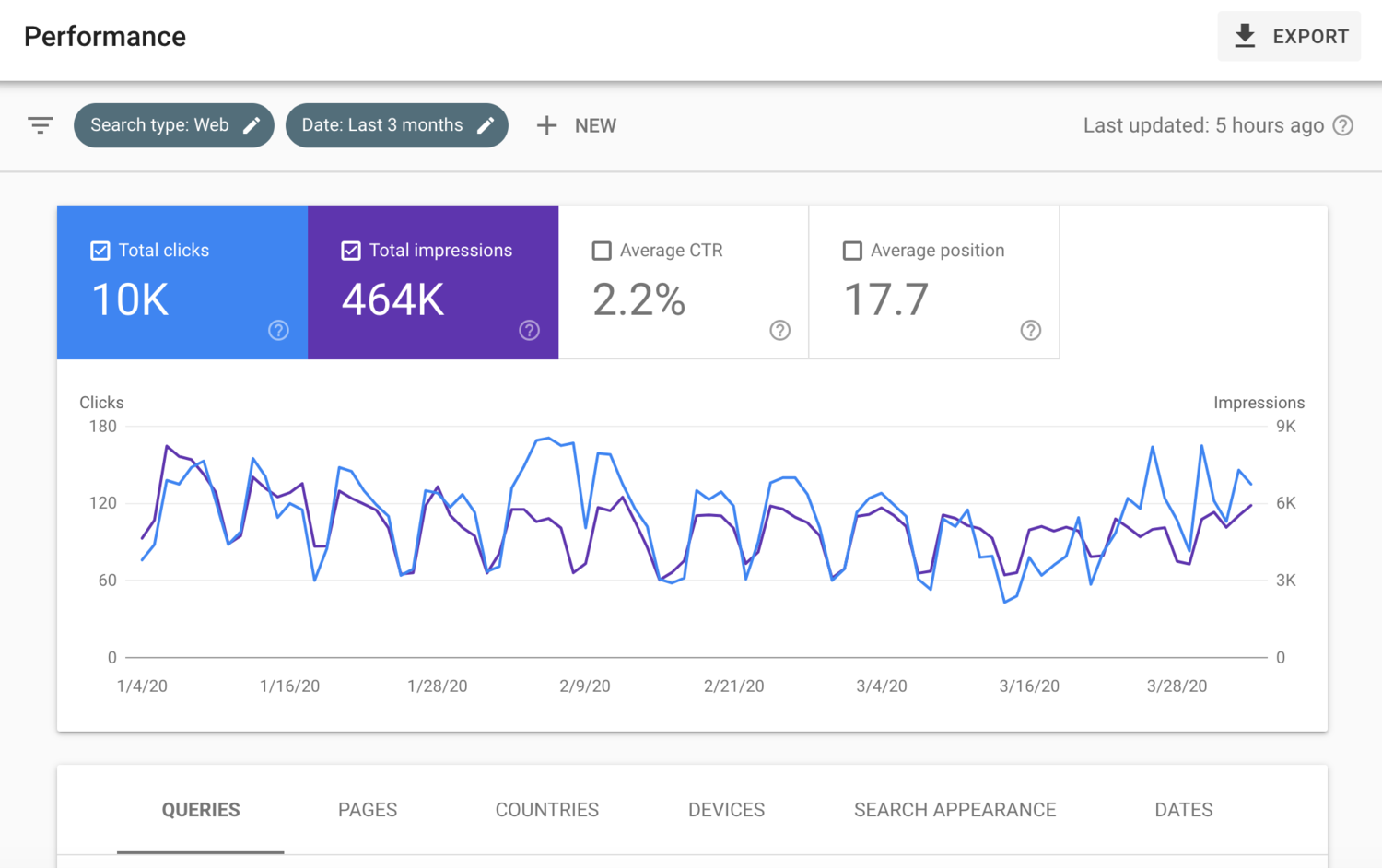 The main filters are:
Queries (the actual searches made within the reported timeframe)
Pages (the pages on your site that ranked)
Countries (the countries the searches were made from)
Devices (the type of device — mobile, desktop or tablet — the searches were made from)
This is where I spend most of my time and at the end of this post, I describe one of the ways I use this report to improve SEO. But first, let's move on to our tour of the park.
Sitemaps
Sitemaps are not just link trees buried in the footer of your website to show…I don't know who exactly…where to find every page of your site.
It's a file that gets updated every time you add or remove a page and for search engines, it's a super useful of what content you have on your website.
Here, you can add your sitemap to Google Search Console to help Google find your content much faster.
Coverage
The coverage report shows you the health of your site:
Which pages are valid
Which pages have issues or errors
Which pages may have issues or warnings
Which pages are being excluded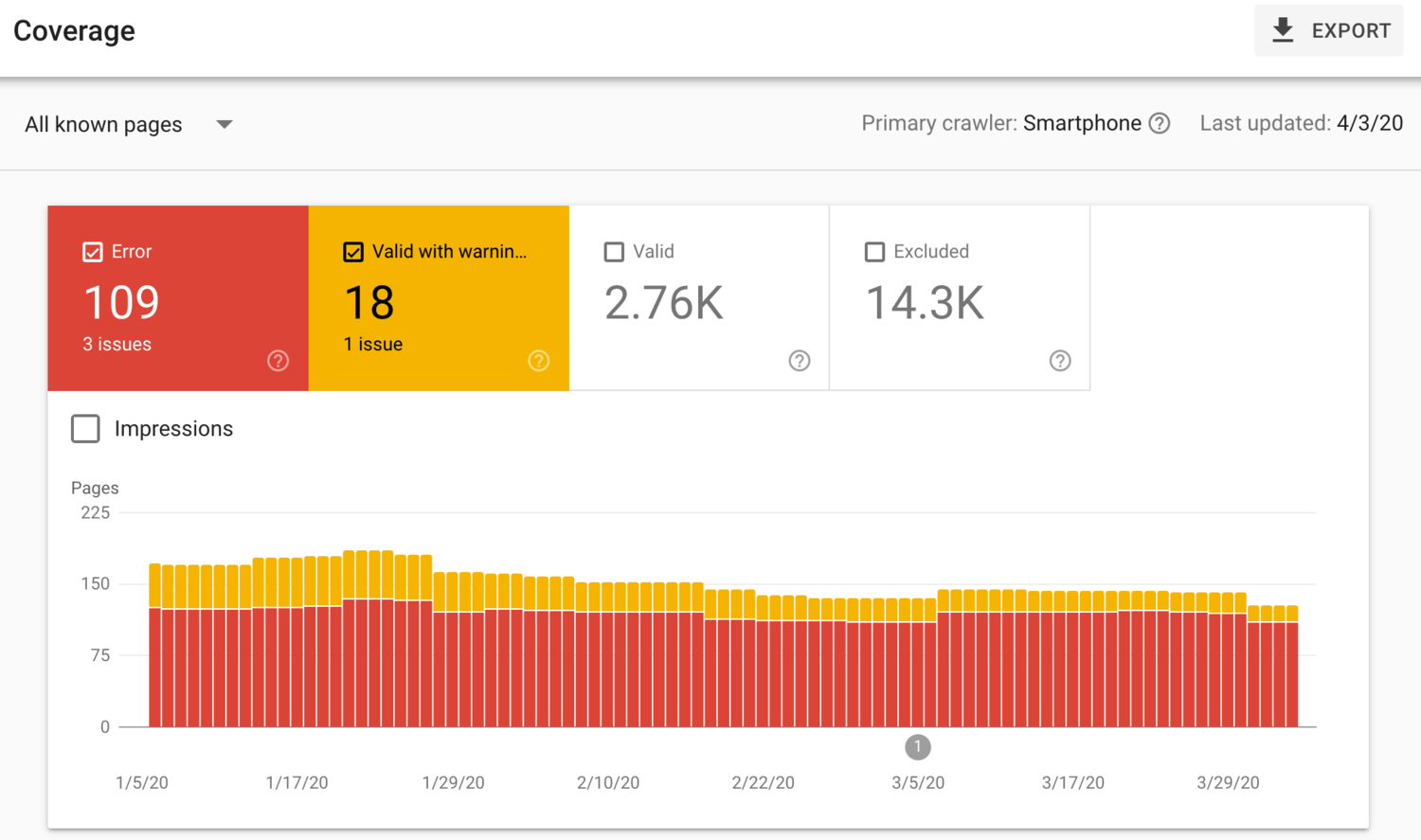 Here are the types of issues that you can have:
Crawl issues
Redirects errors
Missing pages (404s)
Crawl anomalies
Crawled, but for whatever reason, not indexed.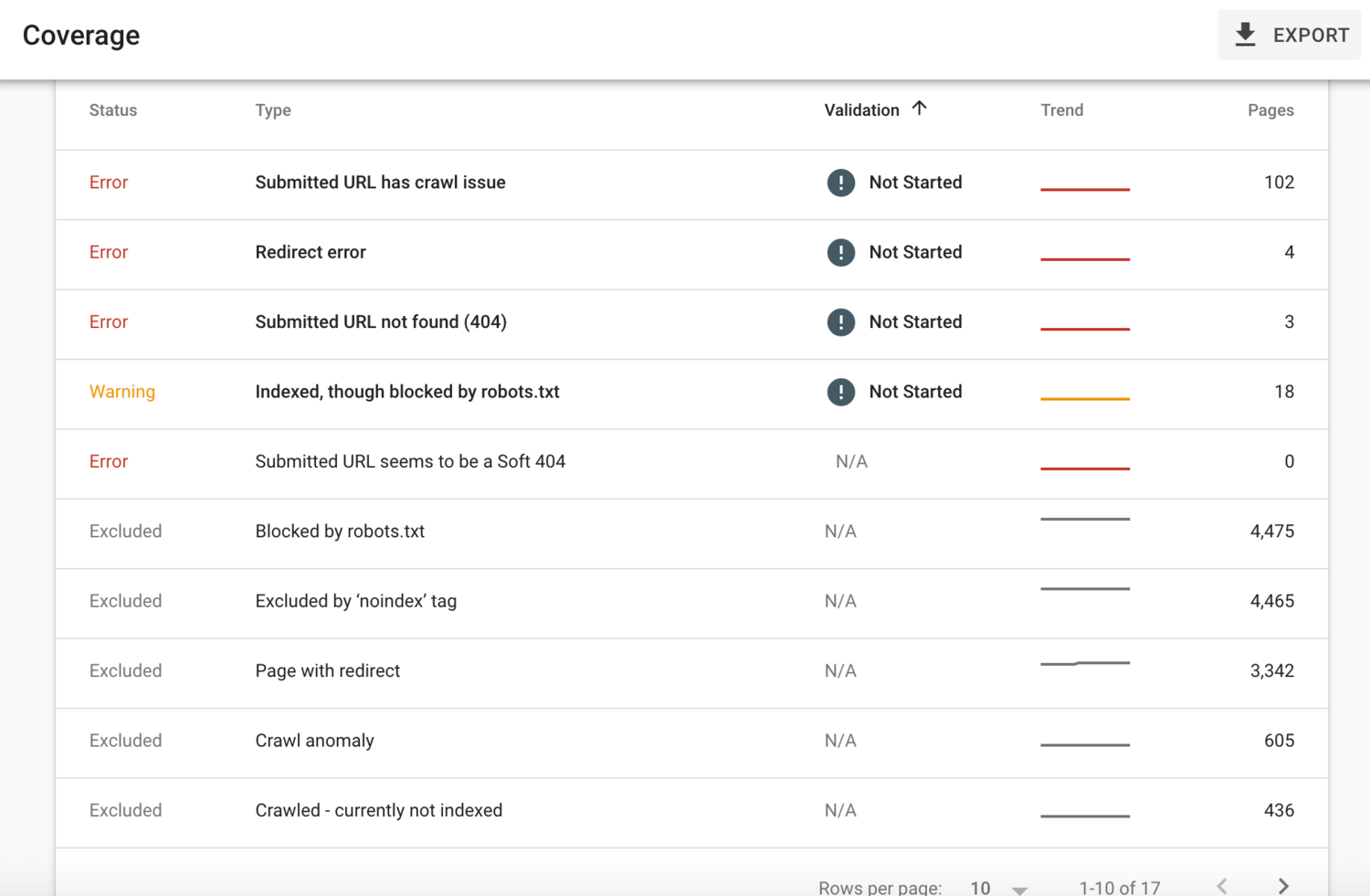 Experience
These are three important aspects to making sure your site is properly optimized for today's internet users.
Page experience
Core web vitals
Mobile usability
Page experience combines core web vitals, mobile usability and security—specifically whether you're using HTTPS.
Core web vitals looks specifically at how your pages load for users:
are they slow
do they have lots of screen jiggle as items load
do they take a long time before a user can interact with them?
Finally, mobile usability lets you know if your site is ideally optimized for mobile screens.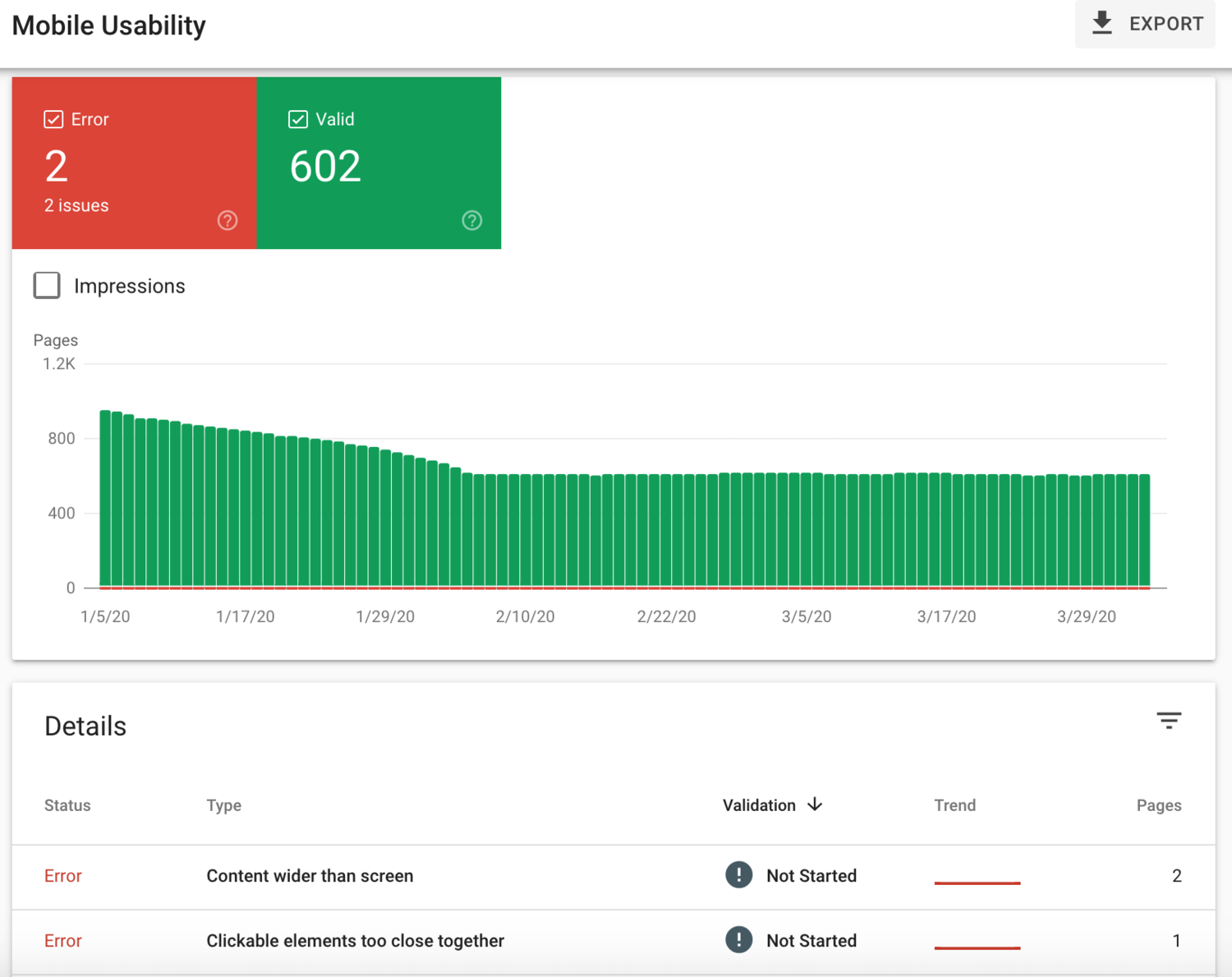 Links
We're ending our tour with the T-Rex of SEO who put the "king" in "ranking." I'm talking about…
Links.
That's right: there's nothing in the SEO world more ferocious, more terrifying, more deadly to the SERPs than getting other sites—quality sites—to link to yours by the power of your excellent content.
You want to rank? You'll need content. You want to rank on page 1? Good luck doing that without links.
And it's not just external links, also known as backlinks (when other sites link to you). No, you see internal links have a bite on them too.
Remember your sitemap, how search engine crawlers use that to understand not just what pages exist on your site but how they're organized?
Well, internal linking also helps, showing how different pages are related to each other.
I mean, what is the World Wide Web if not a bunch of pages linked to each other?
Anyway, the final section before you get to Settings shows you links, both external and internal, where they're coming from and where they're going to.
So you can see on your site the top linked to pages (this will usually be your home page) as well as what other website found your content interesting enough to link to.
How to set up Google Search Console
Obviously, before you become a Google Search Console Hero, you have to learn to set it up. There are a couple ways to do that and I'm going to show you both: there's the right way and there's the easy way which I only recommend you do if for whatever reason you can't do the right way.
The first few steps are the same either way. Go to https://search.google.com/search-console.
Click on the button to get started and sign in to your Google account (this doesn't have to be a Gmail account or any account where you manage your email through Google).
If you've never set up a Google Search Console account before, you'll be at a crossroads with the two options I've mentioned. However, if you've already set up an account before and you're looking to set up a new one, just click the little chevron by your property name in the top left and click + Add Property.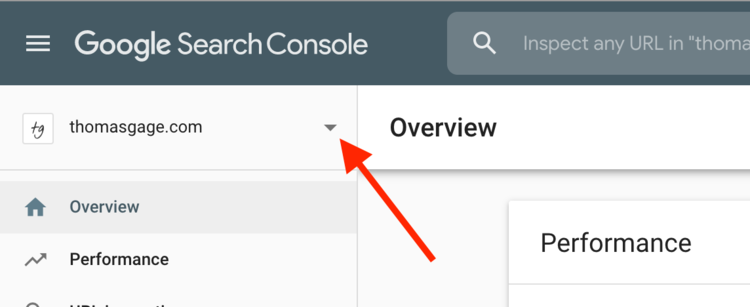 All right, so now, whether this is your very first GSC account, or your hundredth, everybody's at the same place. Time to make a choice.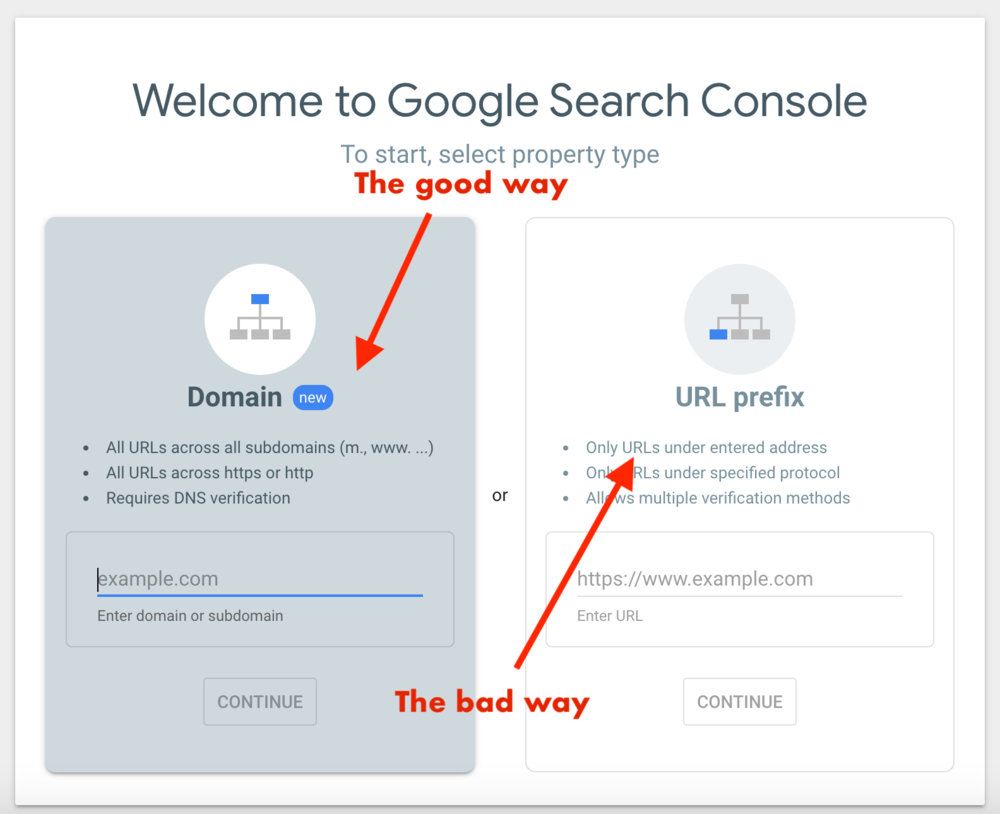 Setting up a domain property
Also known as "The Correct Way" or "The Proper Way" or "The One True Path." Google Search Console calls it a "domain property."
The main reason why you want to do this is because it brings all of your properties together. What do I mean by that? From Google's perspective these sites:
https://www.mycoolsite.com
https://mycoolsite.com
http://www.mycoolsite.com
http://mycoolsite.com
…are four different websites. Now hopefully, you've set up your site properly so it's redirecting all your HTTP to HTTPS and non-WWW to WWW (or the other way around — don't use HTTP). If you haven't, this is where you can get some additional Google Search Console headaches. Like this:
This is the HTTPS non WWW property of a website: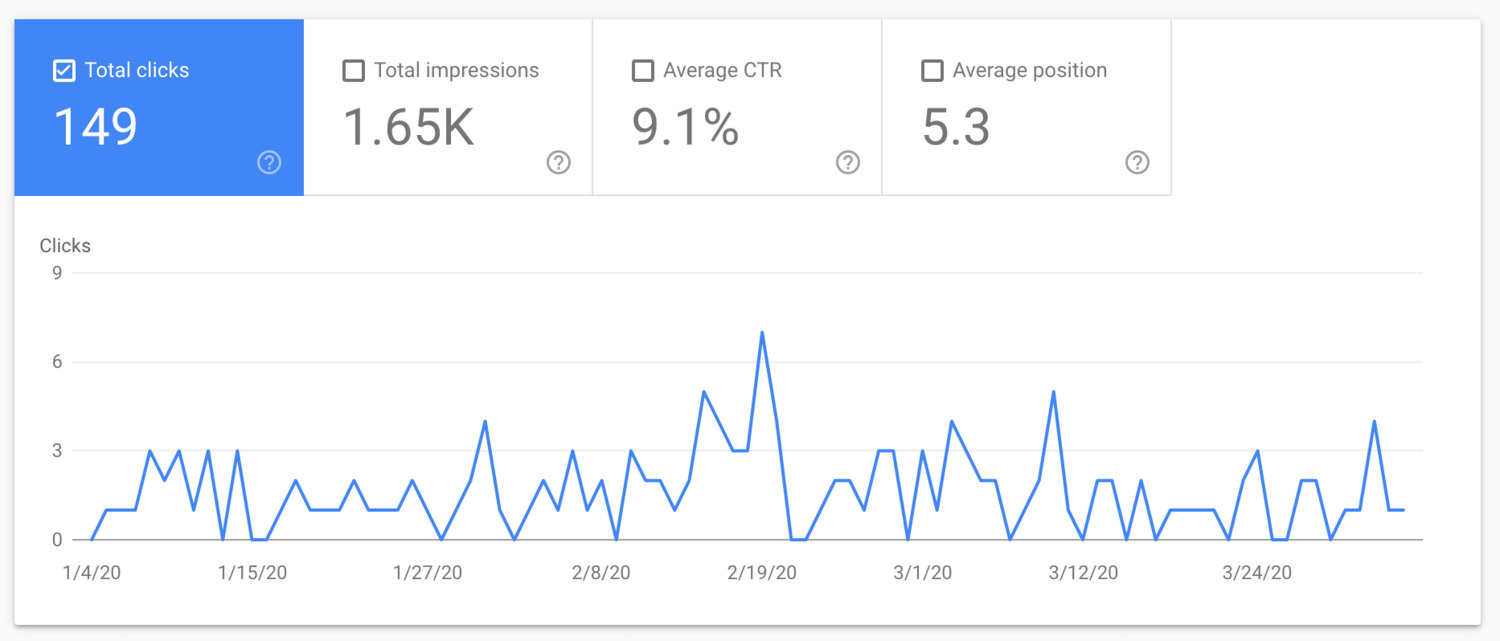 Here is the same website, only HTTPS with WWW.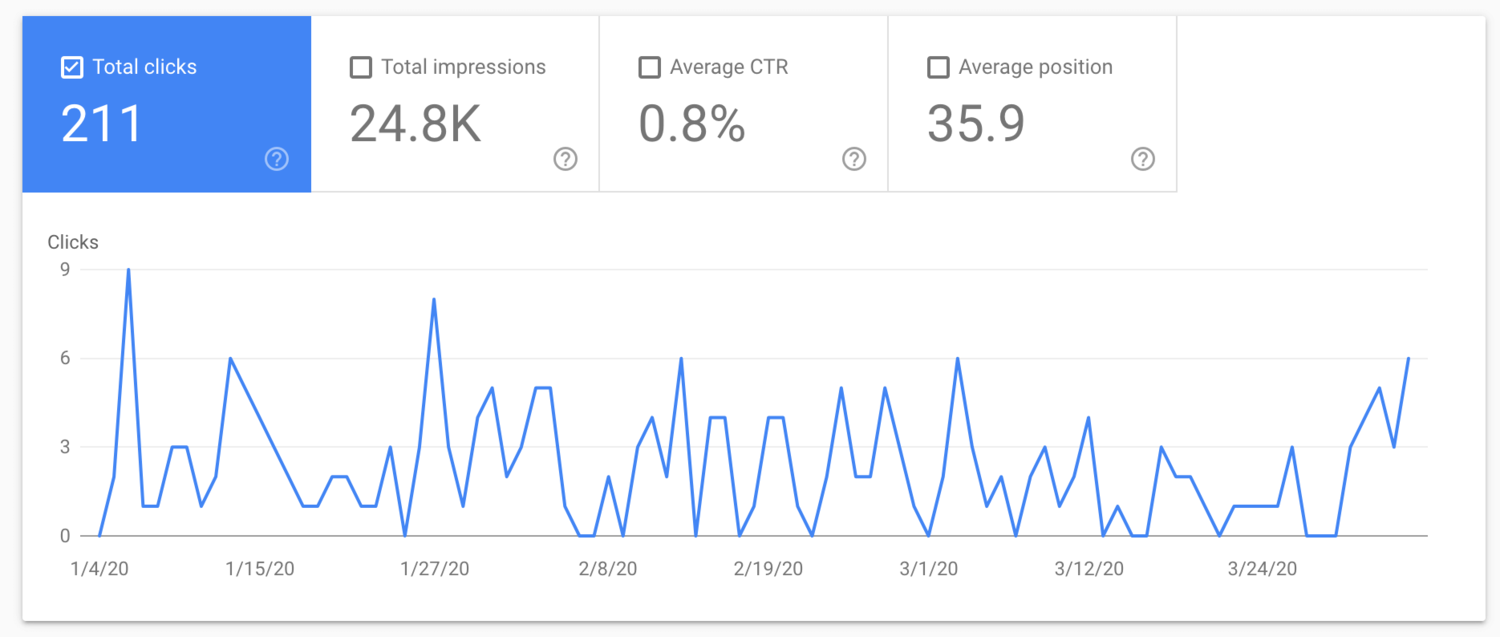 And this is the same website, HTTP, with WWW.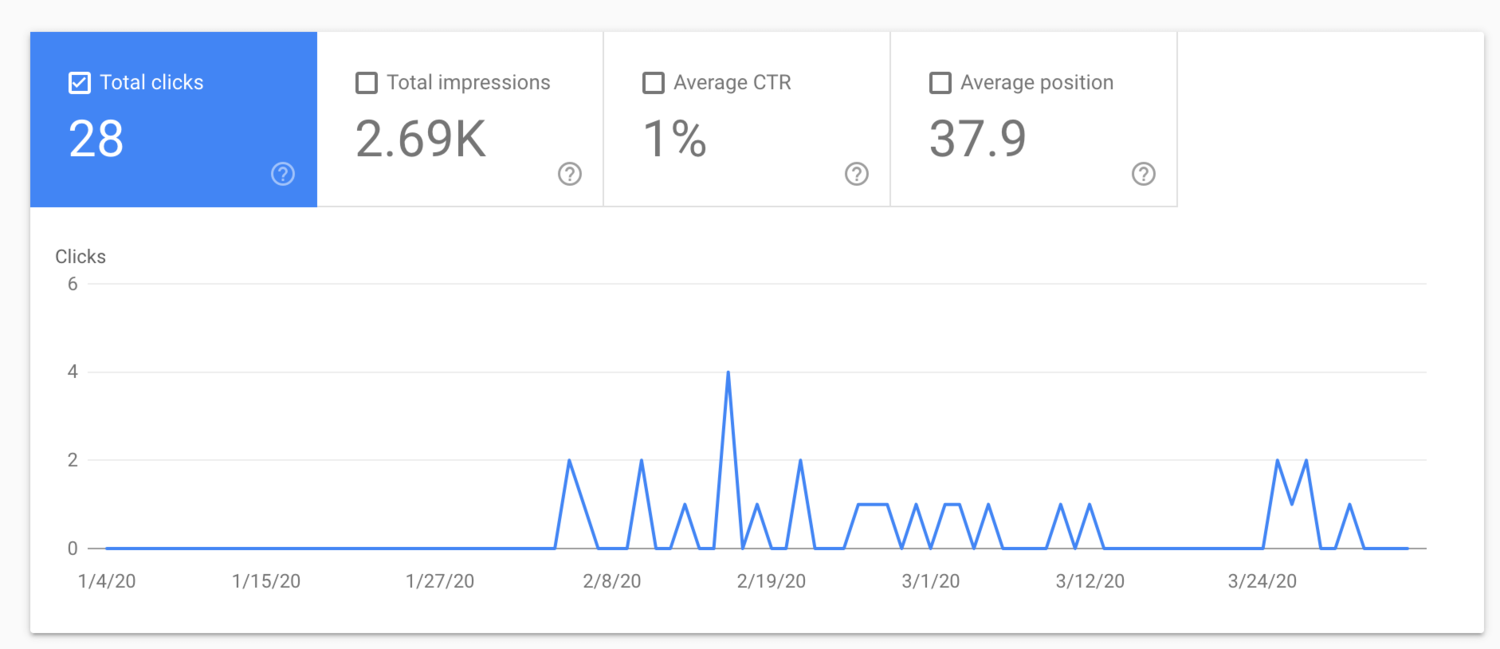 The data for the same website is spread out, and you're not getting a complete, centralized view of how your website is performing.
In Google Search Console, enter the domain for the site you want to set up. No HTTPS, no WWW, just your naked domain (mycoolsite.com).
Click Continue.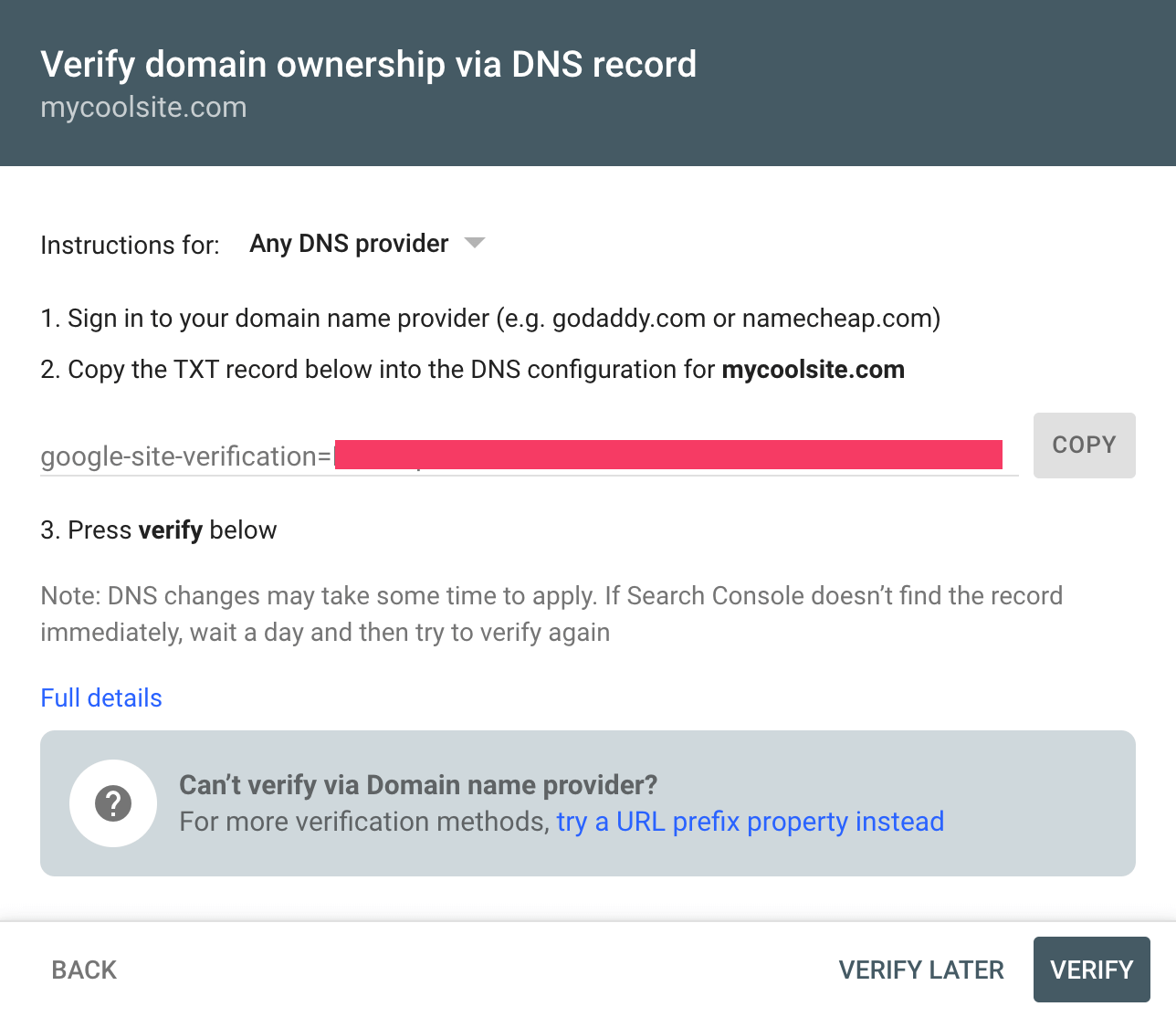 You'll get a line of code with a button to Copy. Do that.
Next, go to your domain name provider, like GoDaddy, Bluehost, or if you're on Squarespace or Wix, likely Squarespace or Wix. Here's a Twitter thread where I show you how to do this with Bluehost…
…and here's one where I show you how to do it on Squarespace.
Once you've done that, go back to Google Search Console and click Verify. It might take a couple of hours for your DNS settings to update so check back in a bit.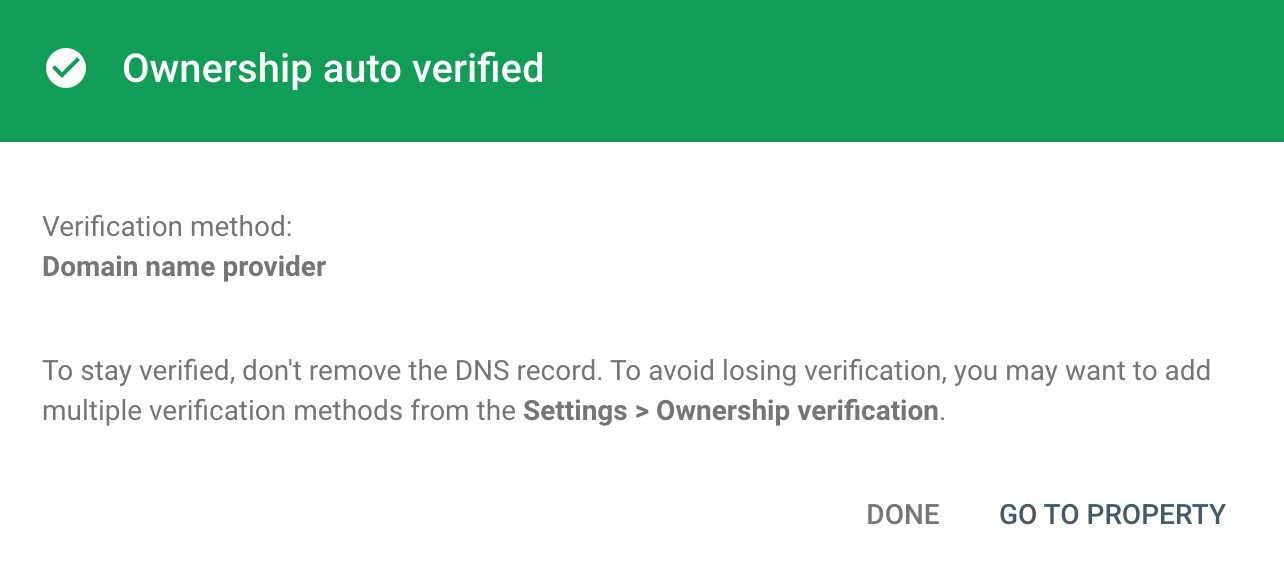 And that's it, you're done. You've set up your Google Search Console! (Google sure knows how to pick a green that makes you feel good.)
2. Setting up a URL prefix
All right, before I get into how to set up the other way (called URL prefix), let's talk about when this might be useful to do. I wouldn't choose it as an alternative, but as well as your domain property.
Second, Google Search Console reports are awesome. There's lots of useful, insightful data in there and I'm going to get to how to unlock it very soon. Its big limitation though is that it caps the number of entries to 1000. That is a lot, but it's certainly not comprehensive. And when you have a large site, particularly one that's content heavy, then you're going to lose a lot of helpful info just because it's not in the top 1000.
So that's when it makes sense to add a URL prefix property as well, but then I would just do it for the subfolder you're interested in, so https://mycoolsite.com/blog.
The other time it makes sense is if for whatever reason you can't get access to the domain register for the site and you need that data now.
Let's get into it, how do you set this bastard up? Well, first you start by setting up your Google Analytics. I've gone through an entire post showing you how to do that and if you need a refresher, just click here.
Now, once your analytics tag is properly set up, go to GSC, + Add Property, and enter the full URL of the folder you're going to track. Remember how HTTPS, HTTP, WWW and non WWW make a difference. So make sure you're picking the canonical version of your site (if you're not sure which it is, just visit your site at all four locations and check that they all redirect to the same version).
So in the case above, where we just want to see data for the blog subfolder, you'd enter that whole URL: https://mycoolsite.com/blog.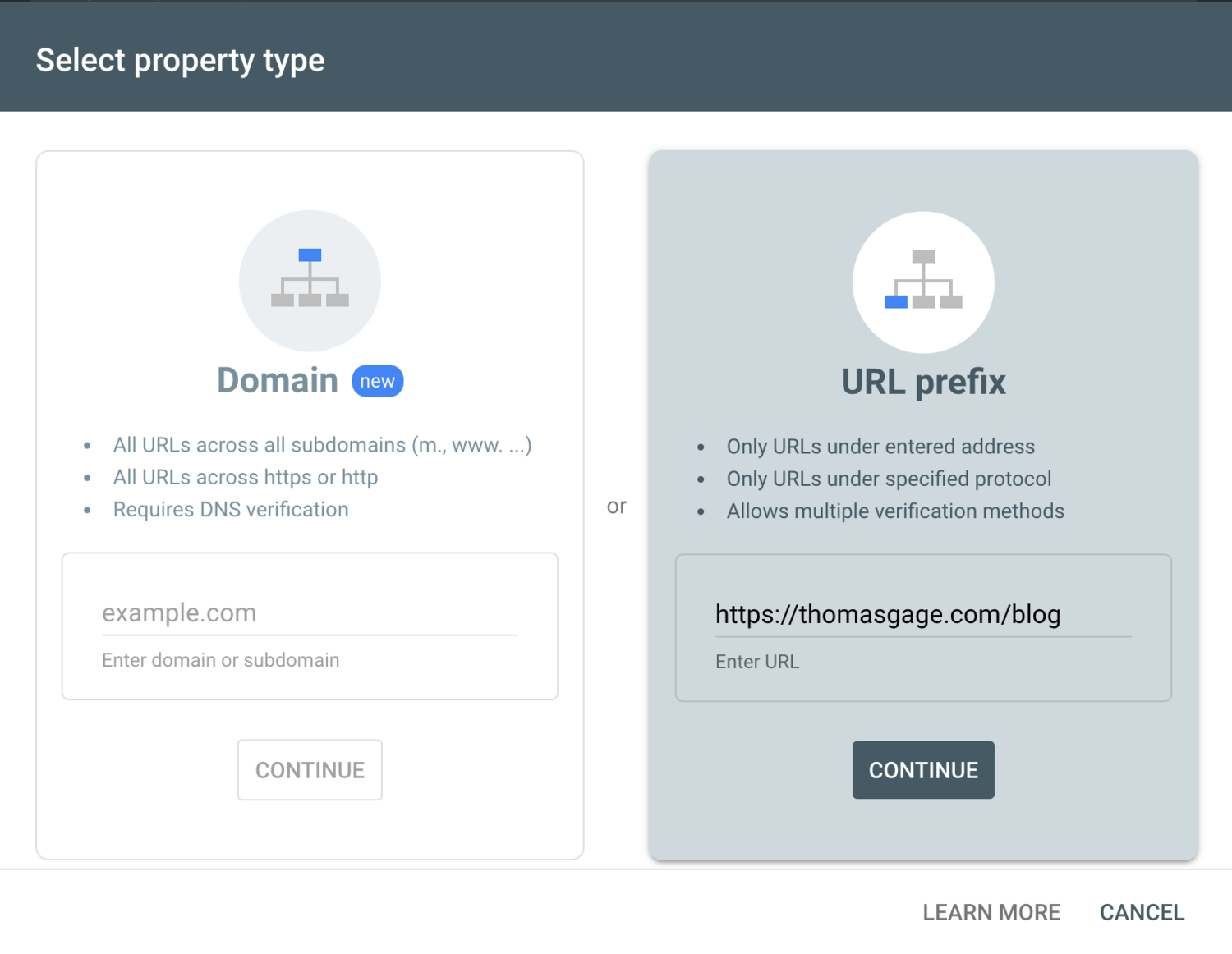 Click Continue. (If you've set up your domain property, at this point, your ownership will automatically be verified, woohoo!)
You now have a smorgasbord to verify your property. Choose Google Analytics and click Verify.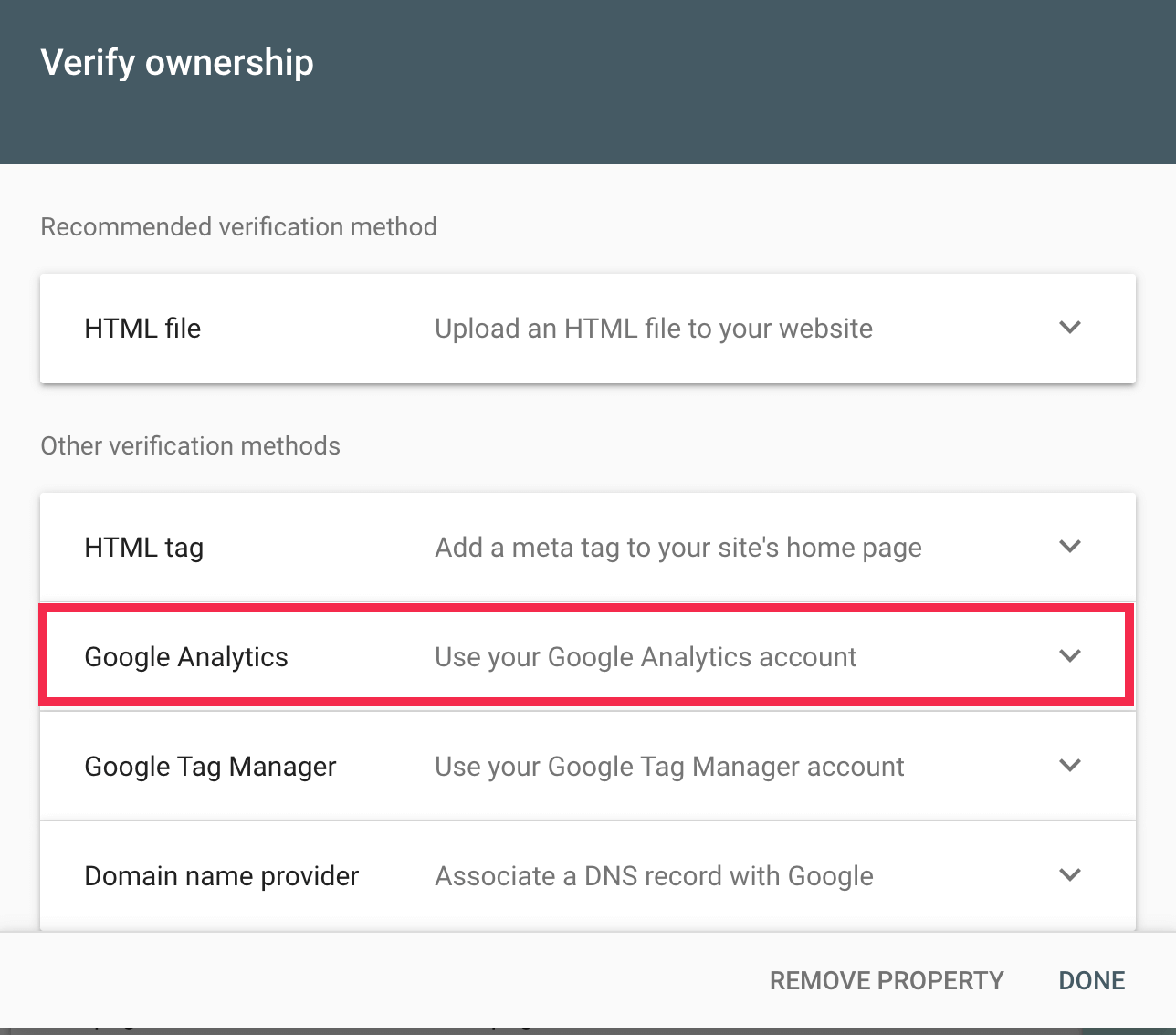 If you've set up Google Analytics properly, shouldn't be a problem and you'll get that lovely green checkmark. And you're done!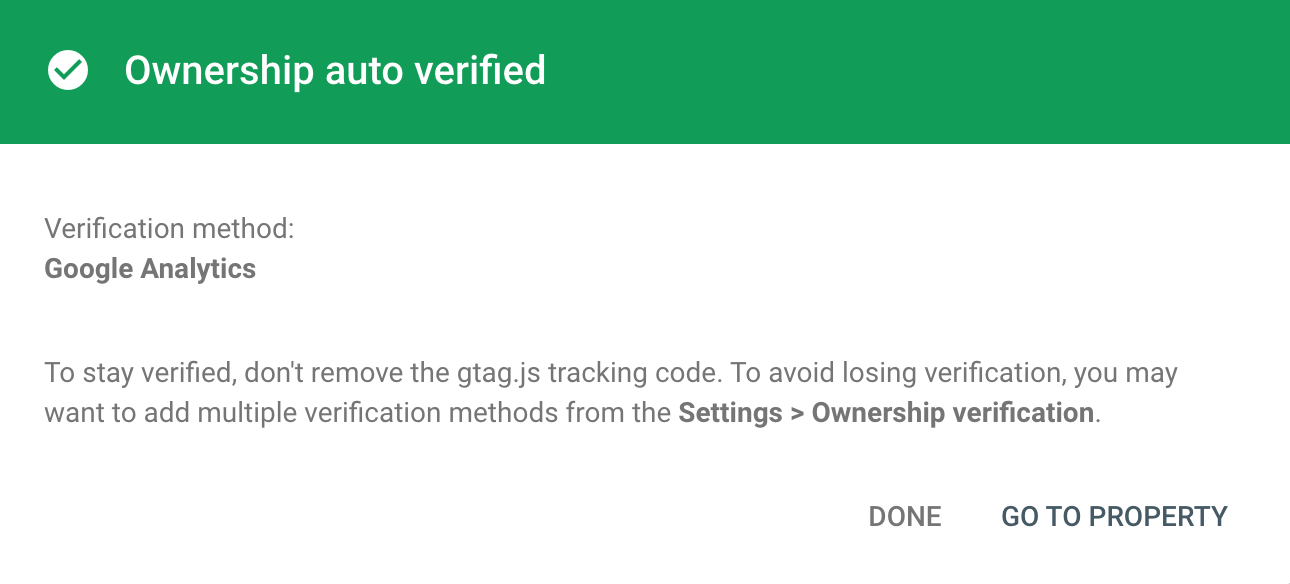 Before we move on to the next section, there's one more thing you need to do to set up your account: submit your sitemap.
Submit your sitemap
What is a sitemap?
A sitemap is a file on your website in an .xml format that lists the pages on your website and how they're organized. Think of it like a table of contents in a format search engine crawlers can easily read.
If you have a larger site, Google recommends you create several sitemaps.
The good news is most popular CMSs (WordPress, Squarespace, Wix) automatically create your sitemap and add to it whenever you add a new page to your site. You can find it at yourwebsite.com/sitemap.xml. All you have to do is submit your sitemap on GSC.
How do you submit your sitemap on Google Search Console?
On the left hand side, select Sitemaps under Index.
In the text field, enter the URL for your sitemap (should just be your homepage URL + /sitemap.xml)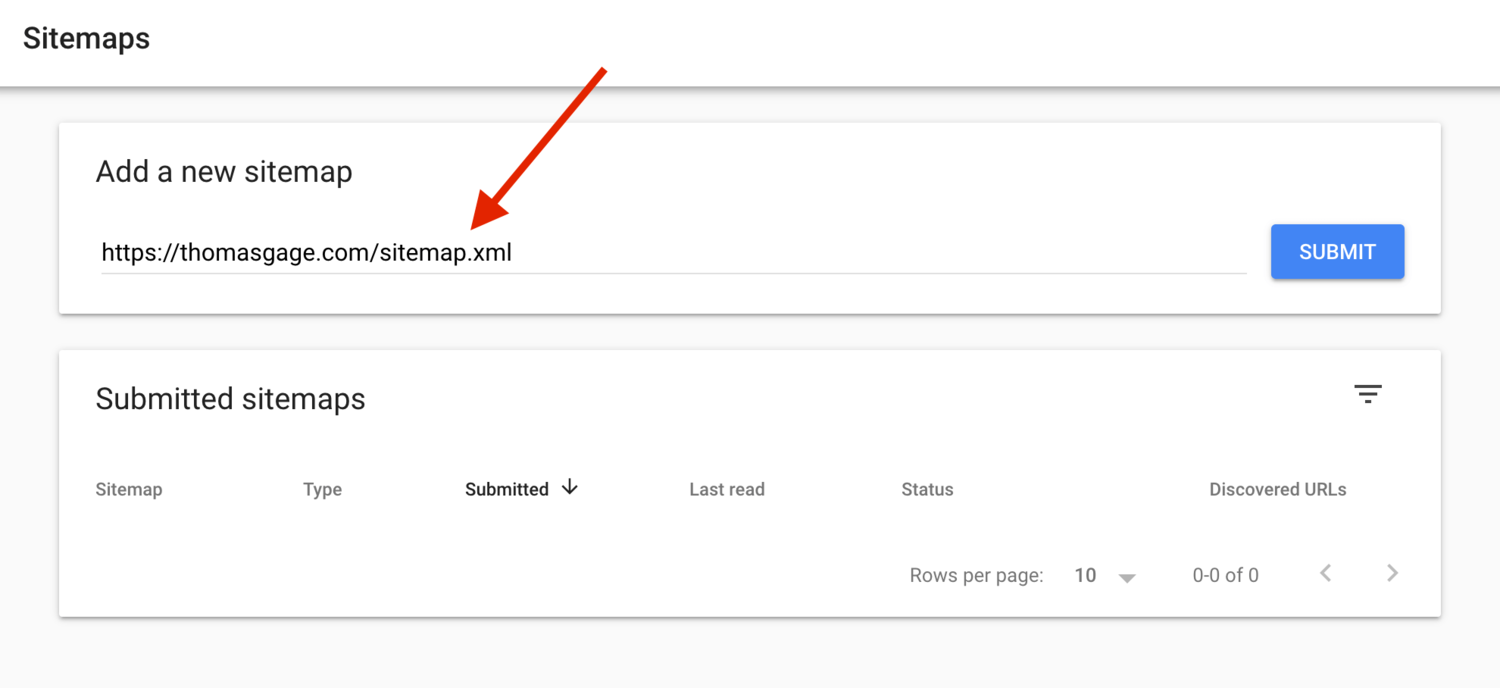 Click Submit and you're done!
How to link Google Search Console and Google Analytics
Congratulations, you've set up Google Search Console. That wasn't too hard, was it?
Next we're going to link your GSC to your Google Analytics account so you can get some of that tasty, tasty data right in your Analytics reports.
Like I said, if you want to do this, you're going to have to set up your non-domain property. ☝️
In Analytics, go to Admin ⚙️> Property Settings.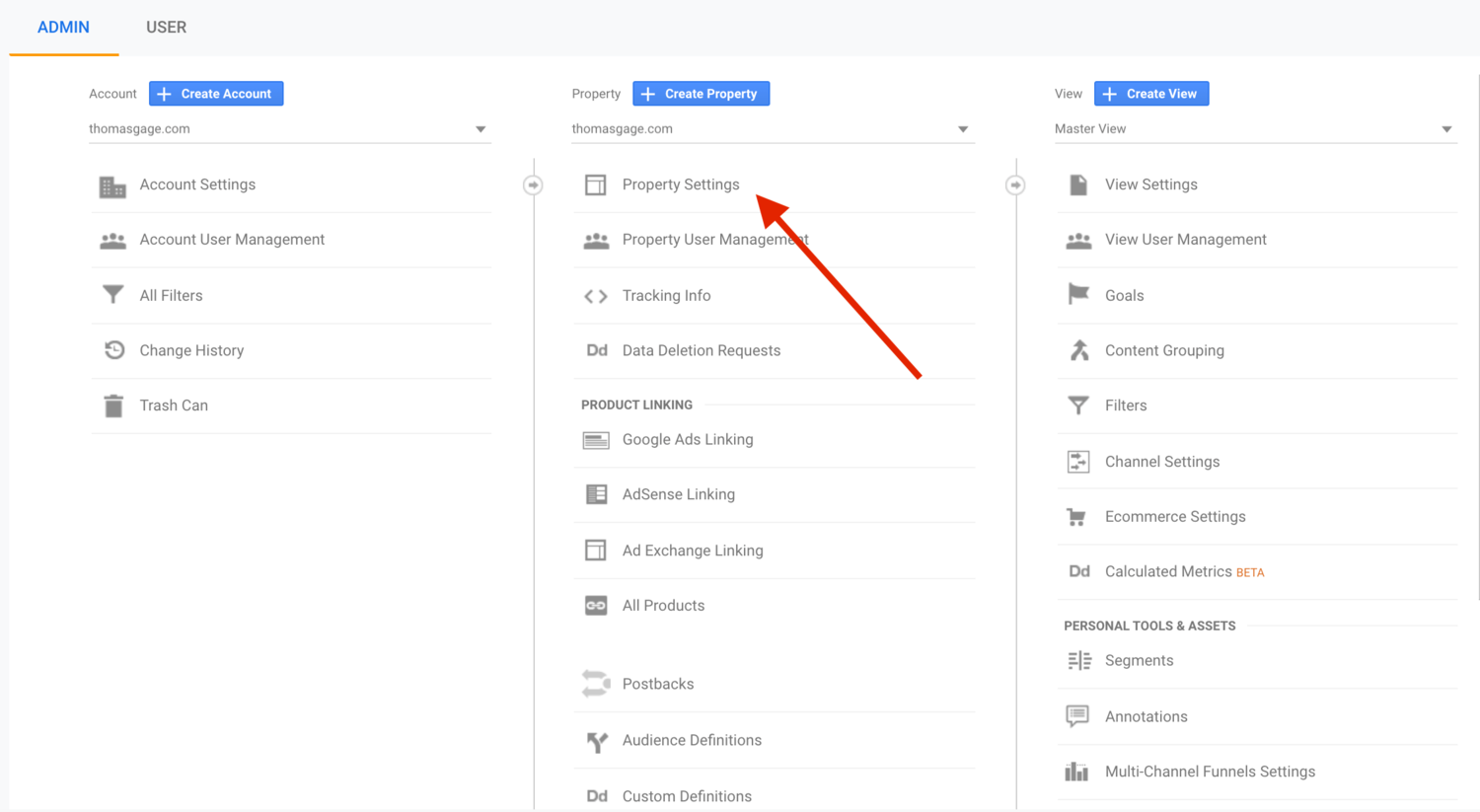 Scroll down until you find the Search Console section, and then click the Adjust Search Console.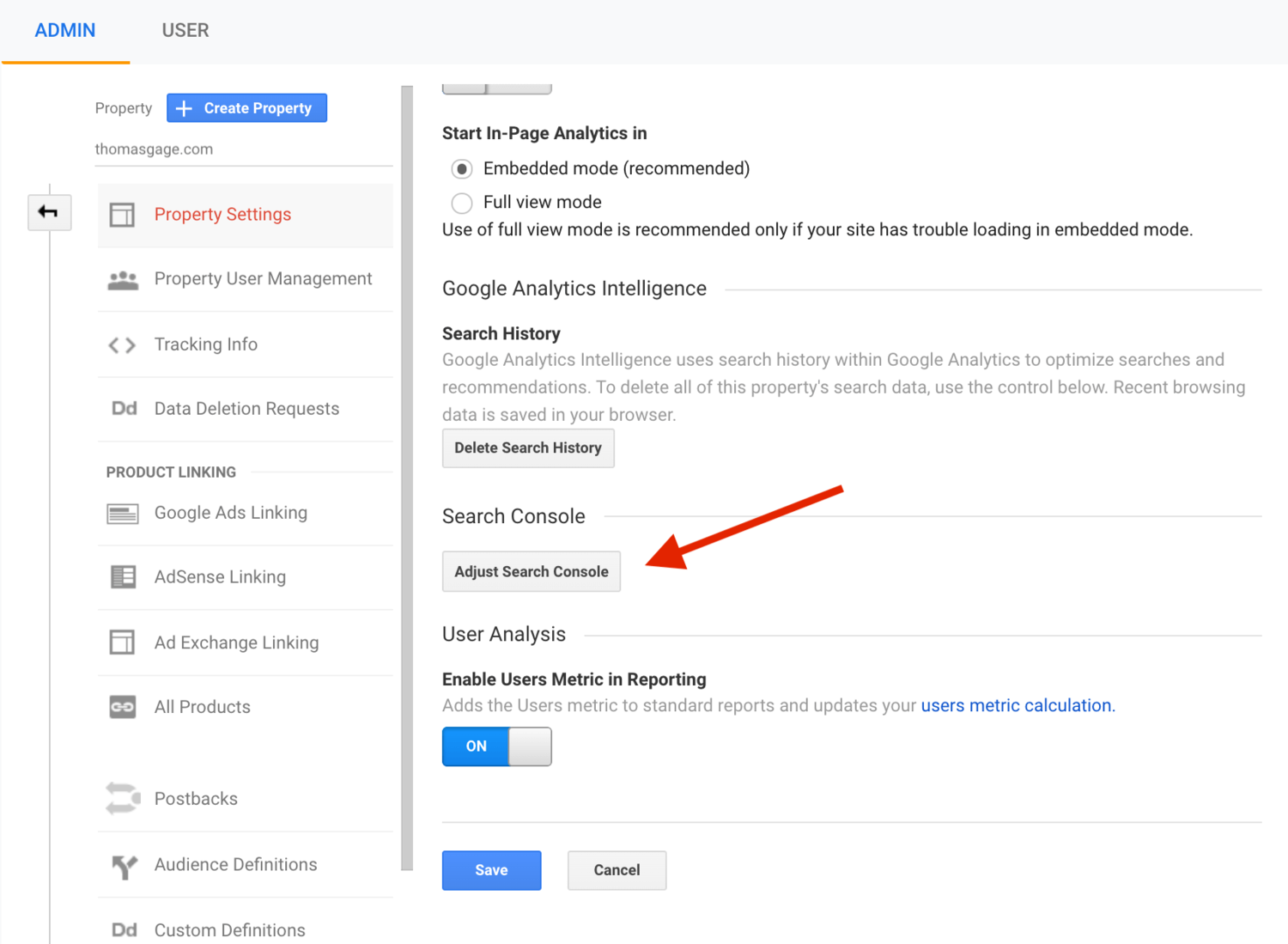 From the list of sites, select the one you want to connect and click Save. If you haven't created a non-domain property yet, you can do so by clicking the Add a site to Search Console button.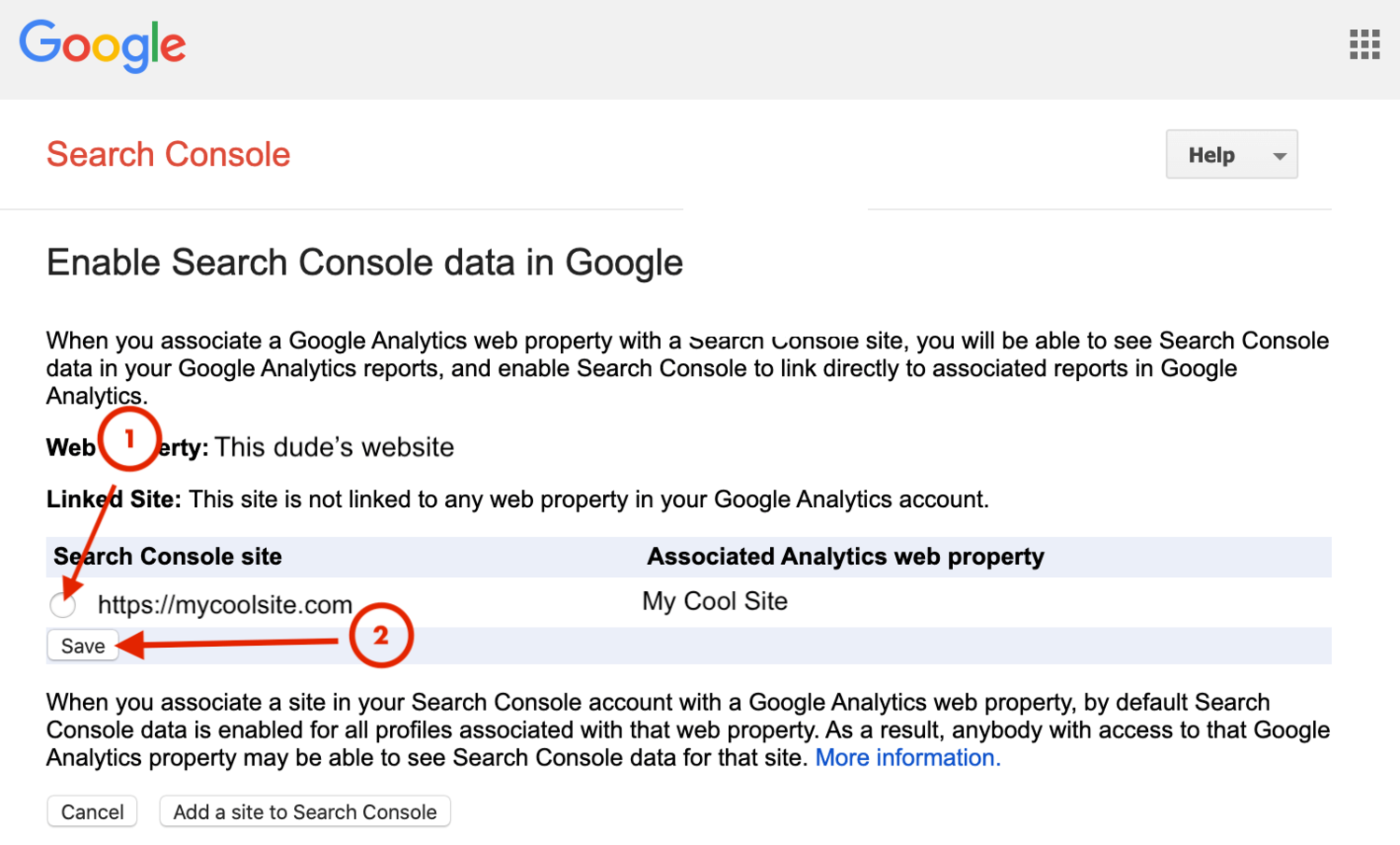 And there you have it! Now in Google Analytics, you can go to Acquisition > Search Console and get data on what's happening in search without having to set foot into GSC.
But if you're wanting to dig, you're going to have to…
How to use Google Search Console to improve your SEO
You know, it's great to have Google Search Console set up and to know what the different sections do. And I'm the first to say it's interesting to see how many people are coming to your site, where they're coming from and what they're doing once they're there.
But if that's all you're doing, there are better things for you to do with your time.
The magic of Google Search Console is that by using the data, you can get results like this:

Here is one of my favourite ways to use GSC:
Go to your Performance report. Filter your data by pages and then sort them by Impressions to see which pages are showing up the most often in search results.
Start by clicking on your top pages to filter your data per page.
Then take a look at what keywords that page is ranking for. If you're seeing a lot of lower ranking queries, set the average position filter to anything below 21. This will show you searches that show up on the first two pages of Google searches.
Next, look through the queries and find some that have high impressions and low clicks but that are relevant to the page you're writing about and that would improve the existing content.
You're going to optimize your page for them. How? Like this: take the keyword and use it in the H1 and title tag of your page. Or if it's a subtopic of your page content, then add a new paragraph (or edit an existing one) and use the keyword in an H2 or H3 of the page.
Queries are questions searchers have so when you optimize your content, don't just insert these keywords into your content—that's just adding in the question. You need to make sure your content can answer that question. If you do that, within a couple weeks, you'll see results.
Get familiar with Google Search Console
You know how I said that Google Analytics is like that childhood friend that you can keep going back to and it feels easy and familiar?
Google Search Console is that friend you make in high school or university, when the world is opening up before you. You go deeper with them and it feels like the conversations are more genuine, the insights sharper (plus it's part of the illustrious three name club).
That's not to slam Google Analytics. It's useful and necessary. But when there's a problem that needs solving and GSC is the answer…
Honestly, I wish I'd learned about GSC and how cool it was years ago. It has radically changed the way I understand websites and the strategies that are necessary to get them to perform at their peak.
All right, if you have any questions, comments or concerns, leave them in the comments below. And if there's something about Google Search Console you love that I haven't covered (or that I have, that's fine too), lemme know!