One of the first questions I often get is, "What's the point for actors to create content? Is it going to get them in front of a casting agent?"
Ultimately, I think what's behind this question is the fear that you're going to hustle doing something you're less interested in without it getting you closer to your goals. So let's flip this on its head.
Content marketing is about figuring out your goals first and putting you in control of getting closer to them by building an audience.
Even looking at something like "Getting in front of a casting agent" — is that your goal? Probably not. Your goal is likely to work and get paid for your work. You might NOT be interested in creating your own work but to have creators discover you, and that's fine. But the people who create work for actors come in all shapes and sizes and focusing ONLY on casting directors is not a great strategy to actually patch together a quilt of work.
And STILL, even if you were to say, "That's fine, that's what I want: getting in front of casting directors." — okay, cool. A content plan can help you do that.
As Jennifer Pielak, one of the artists we're about to meet says: "At the end of the day, it's your job to let people know how you can serve them — and you have to do this by shining a light on who you are and what you do. Share the knowledge you have for free, share the behind the scenes, share the process, share bits of your work: the world will be better for it, and so will your career."
In this post, we're going to look at five examples of content actors are using to build a following. These actors are all at different stages of their content journeys. Some have a robust stack in place, others are just dipping their toes. But all of them have one thing in common.
They've started building their own audience through content.
1. Jennifer Pielak
Theatre is a brutal profession and in a lot of ways can be terribly lonely. The artists are often left alone to figure it out with very few coping mechanisms. And it's not just artists starting their career who struggle. People who've been working in the industry for over ten years often need a break.
Jennifer Pielak is an actor, musical improviser (yeah that's a thing, and it's as rocking as it sounds) and a coach. Over her career, she's been through it all, including burnout. So she started a newsletter to connect with performers and artists and provide them with tools that will unleash their creativity and help them take better care of themselves.
"A big shift happened when I started to own my identity as an artist and creative businessperson," says Jenn. "I realized that the only person that was going to make my dreams come true was me. You can't sit around and wait."
Check out her page of free resources and subscribe to her newsletter to receive her content once a week.
Oh and also, she's got a great YouTube channel where she answers some of the top questions she gets, like how to get an agent and you should follow her on Instagram for some extra inspiration, like her tea walks.
2. Kim Senklip Harvey
Artists have a long heritage of speaking truth to power and no one does that lineage more proud than Kim. A proud Syilx, Tsilhqot'in, Ktunaxa and Dakelh playwright, actor and director (or, in her words, Fire Creator), she writes about colonialism and its pervasive influence on our institutions, including theatre.
It's like having a friend who's super smart and wise who's going to turn your world upside down. But it's not all hammer. Kim also shares stories and inspiration, like when she talks about her obsession with Robin Williams and Sandra Oh or about how she "rakes" and "stacks" a scene when she writes.
Other than adding her blog to your reading list, follow her on Twitter and check out her podcast.
3. Haley McGee
Putting on your own show and applying for grants.
These are two topics that any self-respecting artist could use some extra guidance on. Leave it to the expert hands of Haley McGee. Haley is a Canadian actor, theatre maker and writer currently living in the United Kingdom. She's known for creating and performing in solo shows, like her most recent piece, The Ex-Boyfriend Yard Sale.
Her newsletter is chockfull of useful insights, from financial literacy to writing killer grant applications to tools for creating your own solo show. All the things she wishes someone had told her years ago. The quality of content she churns out legitimately excites me.
In March, she launched a 14-Day Quarantine Challenge that was so popular, she's running it again. An online program for artists and creative spirits, it's designed to help you keep (or start) creating.
Subscribe to her newsletter for some quality content on not just surviving but thriving as an actor and don't forget to swing by her resources section.
4. Ryan Nunez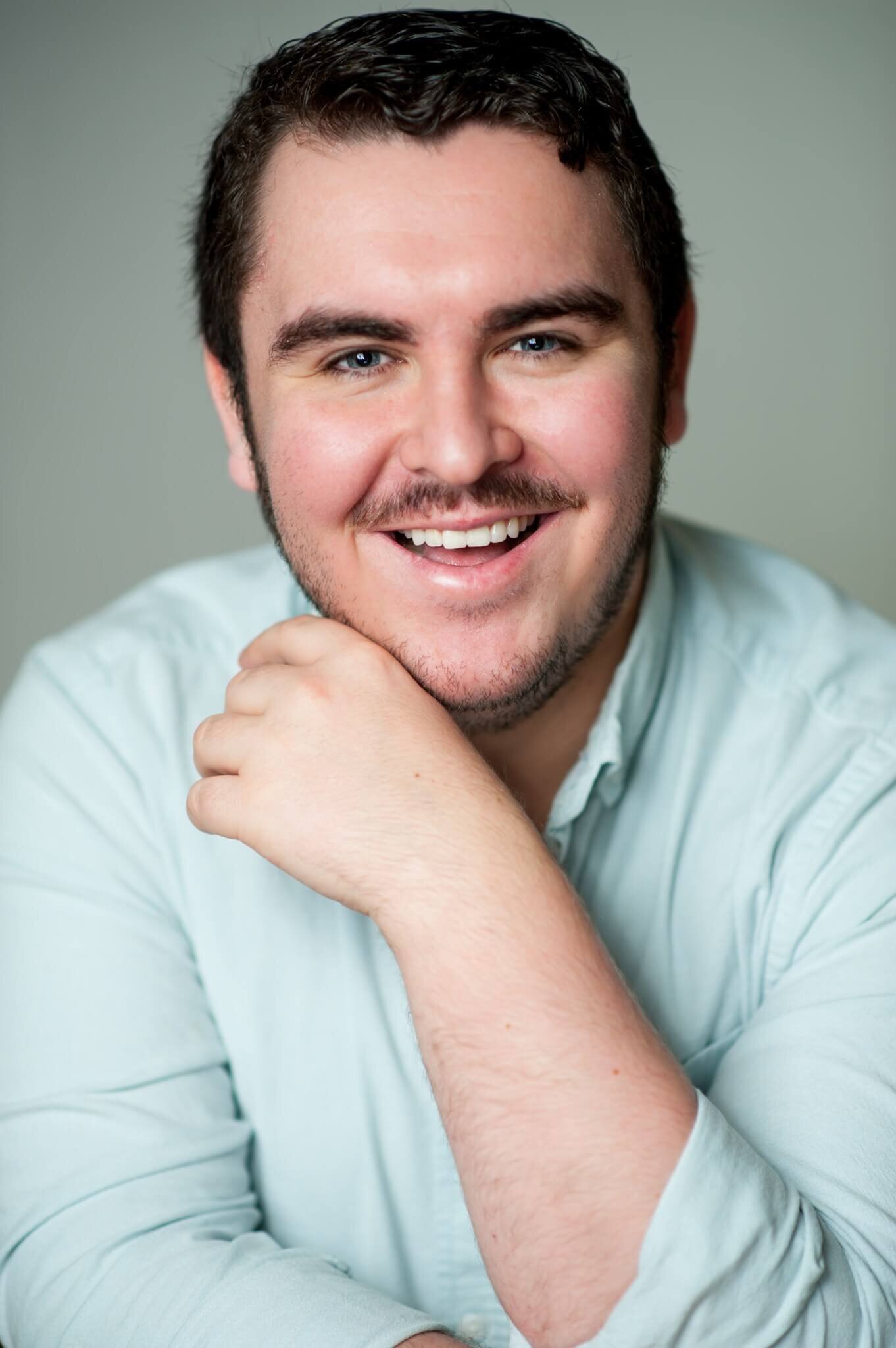 A couple years ago, I was looking for some theatre podcasts that talked about the craft without being Broadway or West End-centric and I found this gem: Broadwhat, hosted by Ryan Nunez. On it, Ryan brings local artists and actors and talks about how they got into their craft, their background and the ways they navigate their mental health.
"It was actually inspired on a road trip with my sisters about 6 years ago where I was talking to them about how it's so hard to make it [as an actor] because I wasn't sure how everyone else did it," Nunez says. When it started the podcast was very musical theatre-centred, which Nunez said excluded about 90% of artists. So after about 20 episodes, he shifted gears and Broadwhat became an artist lifestyle podcast that focuses on love, life, sex and mental health and how those affect artists in and out of their craft.
Just before COVID-19 shut down public assemblies, Nunez had started hosting monthly live tapings of Broadwhat at the Havana Theatre in Vancouver.
Nunez is a fantastic interviewer and his podcast is a raw, genuine and authentic look at how artists navigate their mental, physical and emotional headspace. Check out the Broadwhat Facebook page for regular updates and find Broadwhat on Apple Podcasts or wherever you listen to your podcasts.
5. John Voth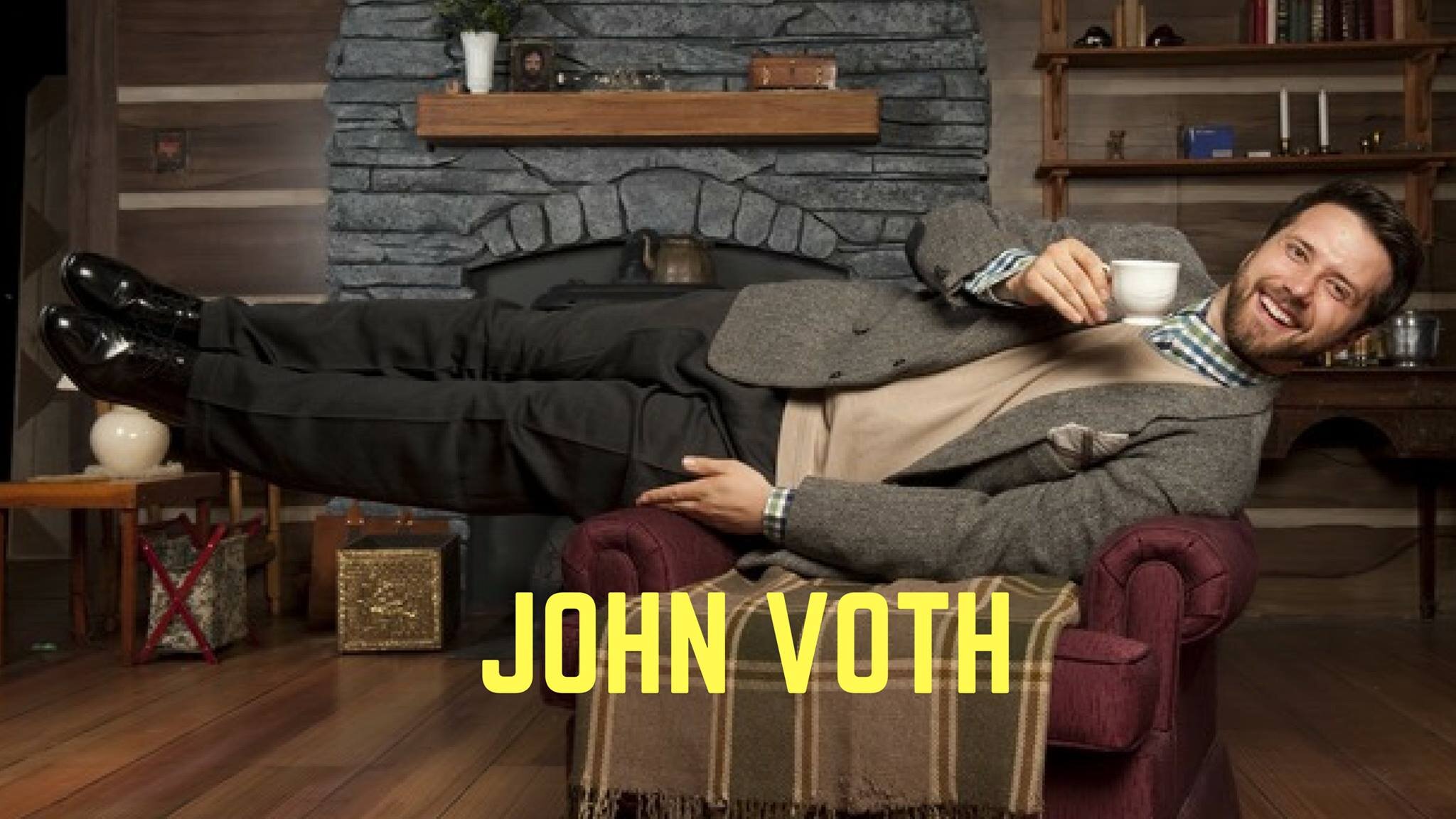 There are a lot of examples of people creating unique content but this one's the one I want to share because of its simplicity and effectiveness. Plus he's one of my old pals from uni, so it's always nice having a reunion.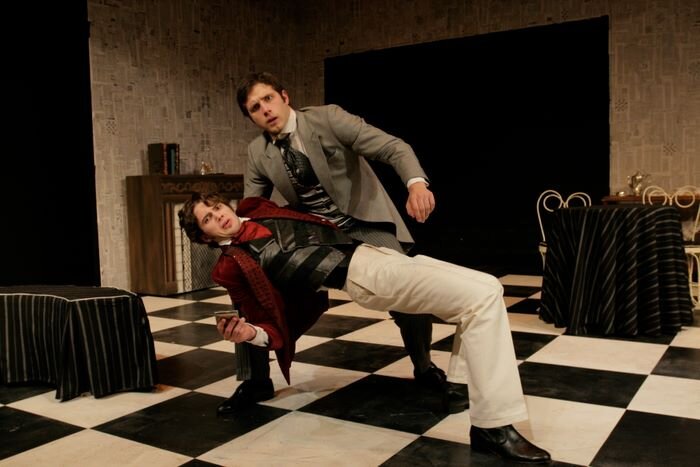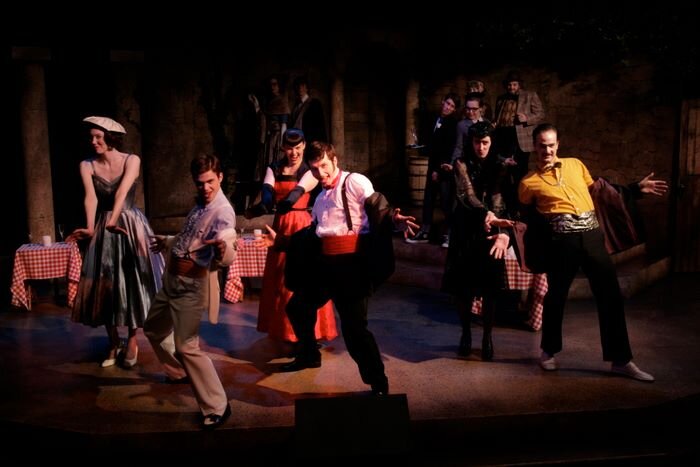 Every day at 6pm, John starts an Instagram Live broadcast where he reads, for the very first time, Harry Potter. John's a terrific actor and a prolific improviser so you get the story time something like Harry Potter deserves. But there's the added joy of seeing him discover the books and this is where those Instagrams Live posts really take on a little extra something.
https://www.youtube.com/embed/gRNWyPKufRE?wmode=opaque
Catch up on past episodes on his YouTube channel, but for the real experience, go ahead, set time aside and tune in.
What else are you going to do? Go to a store????
Getting started: just start
One of the things that's so exciting about all of the examples I shared is that each artist is creating content that is so uniquely them. Your primary toolbox is yourself, your skills, experiences and the things you want to achieve. Those are unique to you and interesting to others.
Show off your talents (can you juggle, sing or dance?), interview experts, or just share insights and resources you wish someone would have given you when you got started.
But in the end, and ultimately, have fun. Once you realize you have lots of content to contribute, then follow my steps to promoting yourself.
The other thing that these artists all have in common is that they're figuring this shit out. They learn a little something and they implement it, then shift and pivot. It doesn't have to be perfect or polished, that's what's so great about digital. You can put stuff out in the world and improve it later.
Be gracious with yourself but be bold and get yourself out there.
Edit: for more and ongoing content on how actors are using their time of self-isolation during COVID-19, check out Damon Bradley Jang's fantastic column on OnStage Blog, Inside the Artist's Self-Isolation Studio.
Do you have other examples of actors making great content online? Share them in the comments below!